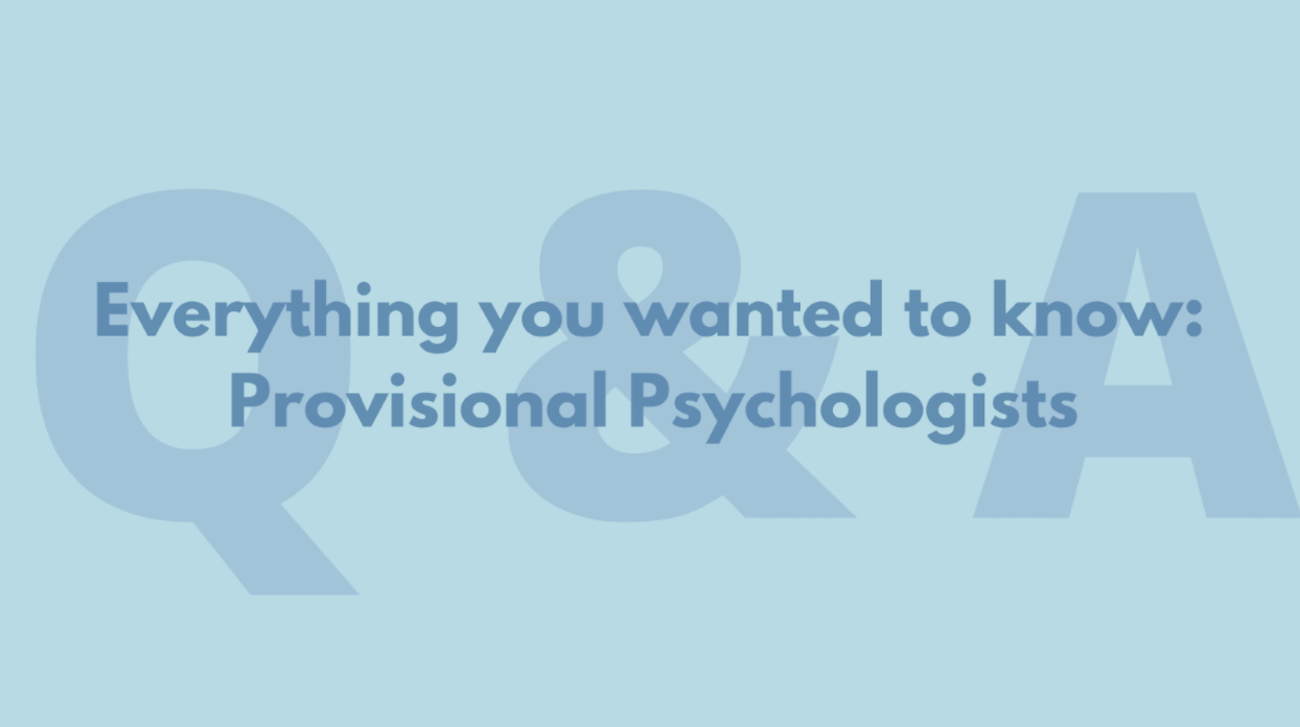 When referred by their GP to see a psychologist, most new clients are not aware that they have the personal choice as to which type of Psychologist they would have a preference to see (Clinical/ General Psychologist, Clinical Mental Health Social Worker and lastly, a Provisional Psychologist). With all of these diverse options, it can be hard for new clients to know which type of clinician will suit their needs best. Below we have provided some information on the frequently asked questions our team get asked about Provisional Psychologists.
What is a Provisional Psychologist?
A provisional psychologist is a health professional in the midst of or who has completed their tertiary education. They are Psychologists who are completing on-the-job training (placement) to develop and strengthen their psychological skills via the mentorship and guidance of an experienced psychologist, more generally known as supervision.
Is it any different to seeing a Registered Psychologist (despite the lower fee)?
As Provisional Psychologists are those that are in training, they have less experience compared to registered Psychologists. However, they obtain supervision from board-approved Psychologists who have had years of experience in the field. In other words, it would be like seeing two Psychologists for a subsidised price.
What education do they have?
They may be in the midst of completing 5 to 8 years of tertiary education or may have successfully completed 4 to 5 years of tertiary education. This depends on who you are seeing and what they are working towards.
Are they supervised by someone with more experience? How often?
They are supervised by an experienced and fully registered Psychologist who is a board-approved supervisor. The supervisor and supervisee work hard to meet eight core competencies of psychological practice through weekly supervision meetings.
How long can I see them for? What if their placement finishes before I can benefit from our sessions together.
Typically, three to six months, sometimes one year. If a Provisional Psychologist is completing a 3-to-6-month placement it is enough time to benefit from the sessions and build a trusting relationship with the Provisional Psychologist, especially if the client attends regular sessions such as one session per week.
When do they become a registered Psychologist?
After the completion of a minimum of 4 to 5 years of tertiary education, supervised training, and meeting core competencies of placement. Thereafter, they are recognised as having full registration by the Australian Health Regulation Agency (AHPRA). It is encouraged of all Provisional Psychologists to gain experience with clients across the lifespan.